Join us as we follow a Japanese junior high school student, Hanako, through her school day. Learn about a typical day at a Japanese Junior High school and some basic Japanese vocabulary. Also, discuss some cultural similarities and differences between junior high schools in Japan and the U.S..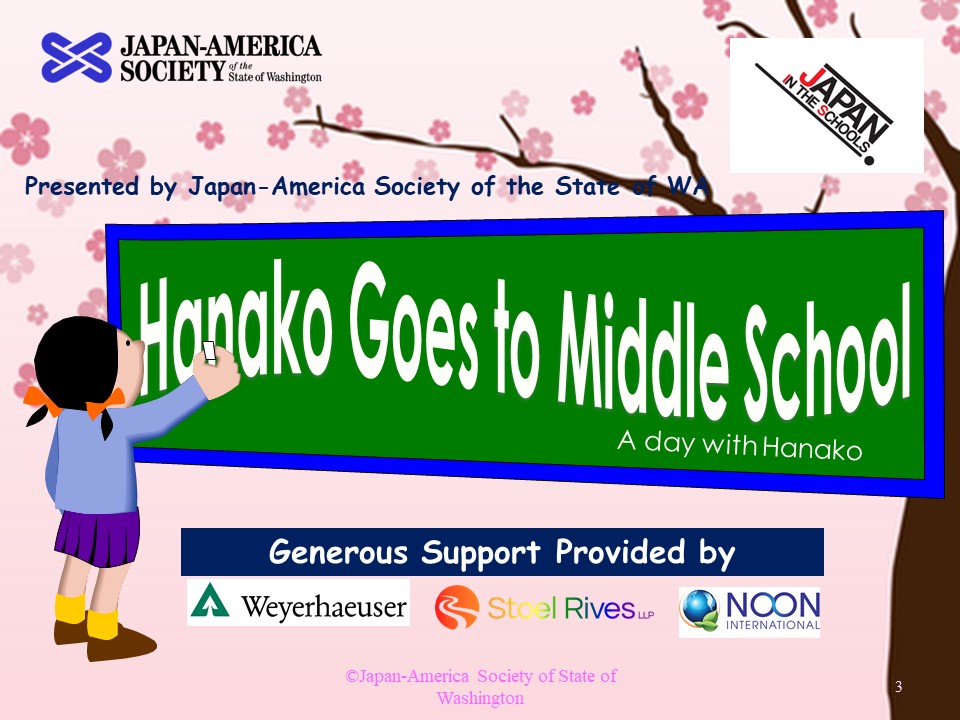 Date: Monday, October 26th
Time: 10:00 AM Pacific Time
Participation is free but registration is required. Click below to view our event page and register.
We hop to see you there!