One of the Society's biggest works is our educational programming. Our most notable programming is our Japan In the Schools and America In the Schools programs, where we bring a hands-on experience of various Japanese cultural and language lessons into the classrooms with our staff and volunteer! Check out some JIS and AIS videos below, and feel free to look through the tabs to see what other educational programming we do!
America In the Schools (AIS) Videos
Japan In the Schools (JIS) Videos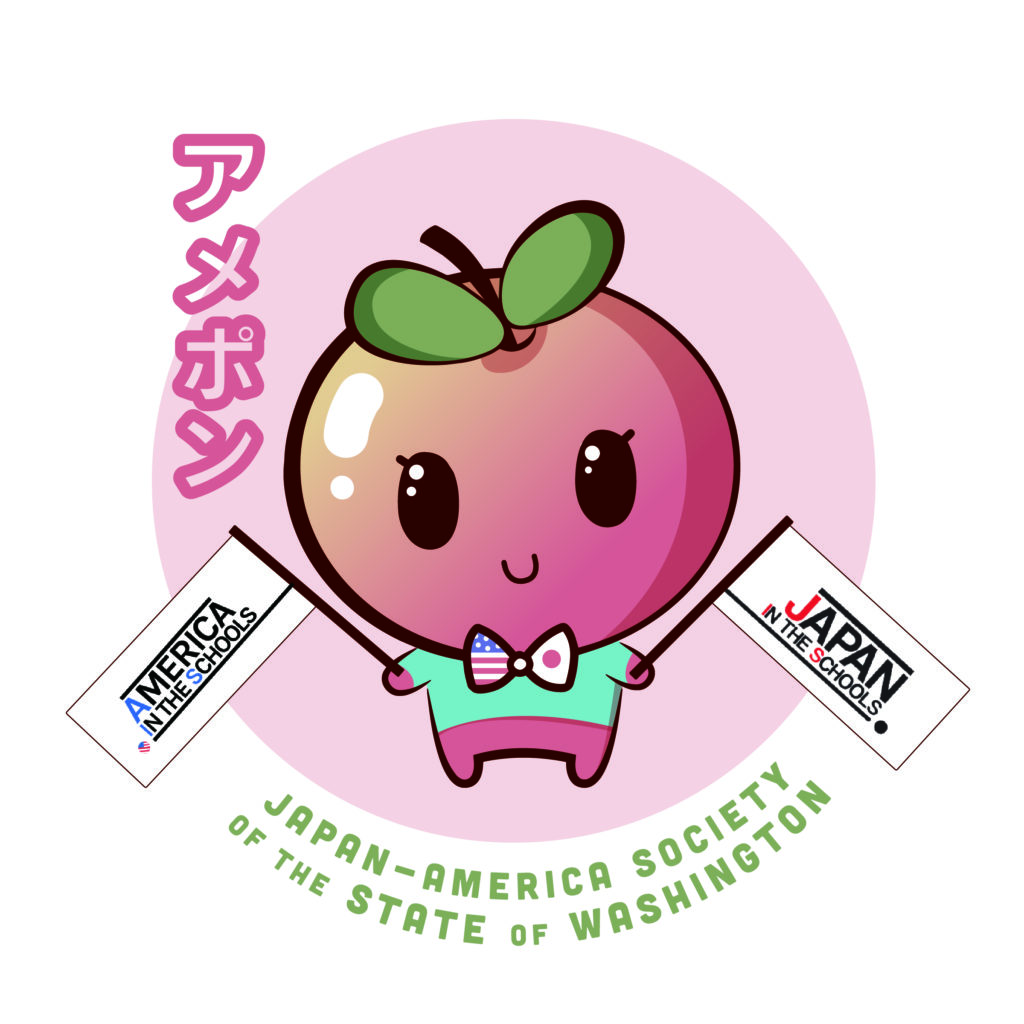 Meet Amepon!
Amepon is our JIS and AIS mascot, created by Ms. Candice Edwards. Their name is a combination of "America" and "Nippon" (Japan).
Yoroshiku!
---
The Artist Behind Amepon
Amepon was created by Ms. Candice Edwards, a graphic designer living in Ashland, Oregon with her husband and 3 cats. Growing up, her family hosted several Japanese exchange students, sparking her interest in Japanese culture. She enjoys drawing and is inspired by American illustrators, Japanese manga, and kawaii culture, She also enjoys learning Japanese in her spare time.