What are Friendship Circle Ambassadors?
The Friendship Circle Ambassadors Program is a cultural exchange network that helps promote further connection with between the peoples of Japan and Washington State.
Friendship Circle Members are a specific category of membership at the Society and are limited only to those who reside in Japan. Friendship Circle Members who come to Washington State to study/work have the opportunity to enrich their experience with some benefits from the Society:
Becoming an Ambassador for the Japan In the Schools & America In the Schools Programs
Members can help the Society with the Japan In the Schools program, going into schools and gaining first-hand experience of American classrooms.
After the members go back to Japan, they can become America In the School ambassadors, teaching educators and students about the American education system.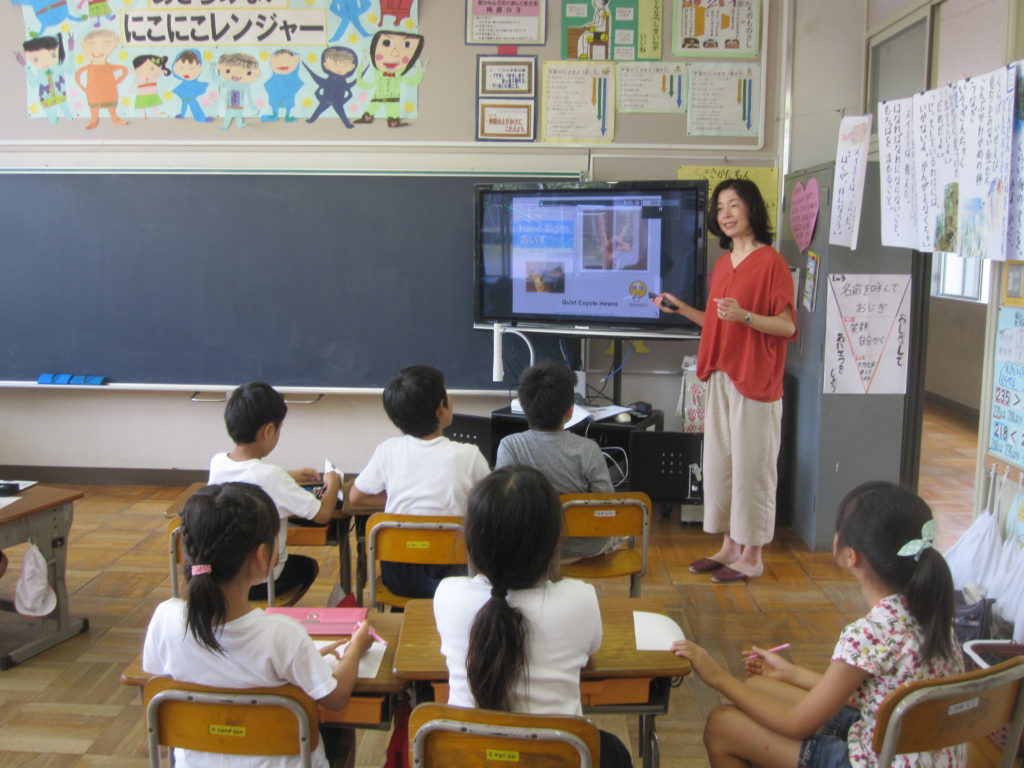 Network of Society & Community Members
Members will get opportunities to network with our other Society members through our events and exclusive company tours at places such as Starbucks and Microsoft. Members also get to participate in fun projects like the Holiday Card Exchange Program!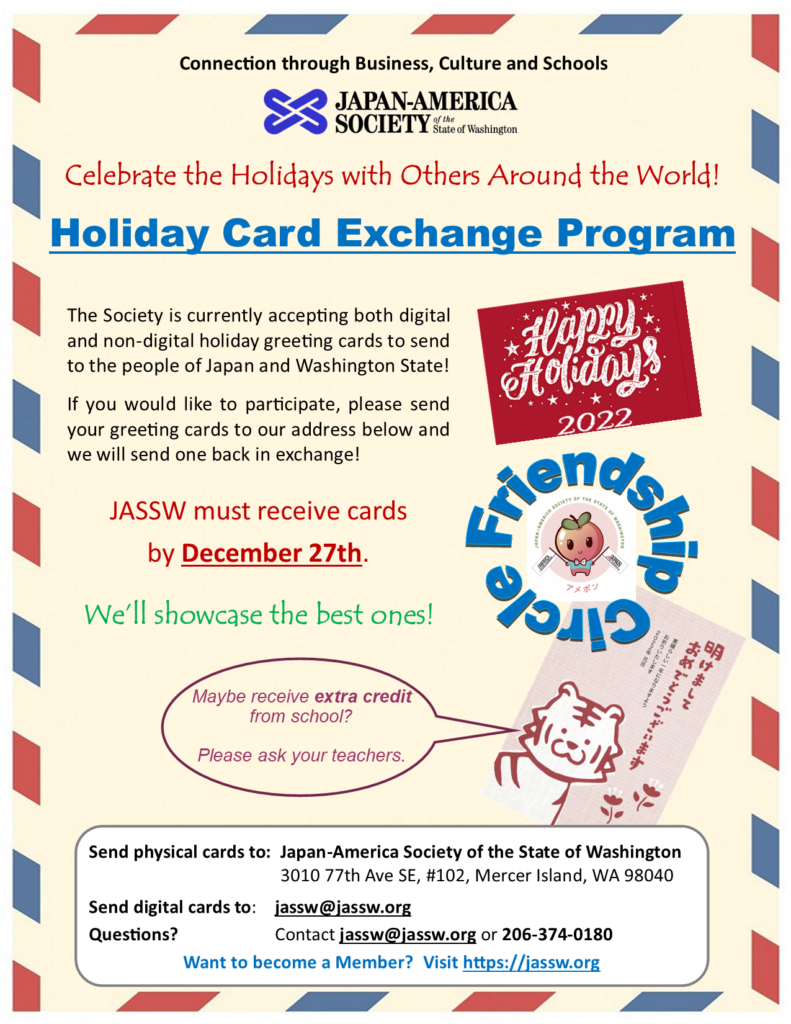 Gain First-Hand Knowledge About the City
Members get to take advantage of the beautiful location that is Washington State, which has rich nature, corporations, as well as a long, deep history with the Japanese-American community.
Volunteers will guide members around the city to locations of their choosing and show them around to better understand the Japanese-American history by touring places like the Nisei Veteran's Community Memorial Hall and the Japanese Cultural Community Center of Washington State.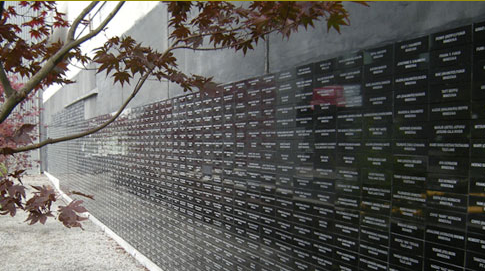 Become a Friendship Circle Member to Participate in the Ambassador Program!
There are two types of Friendship Circle memberships: for Corporations and Individuals.
Friendship Circle Corporate Membership
Where a single organization, whether a corporation, partnership or otherwise with no office or representation in Washington State, is desirous of maintaining a membership under its business name and having one of its designated representatives serve as an active member of the Society, it may do so. Each Friendship Circle Corporate Membership shall be entitled to one vote at the annual meeting of the Society and at any special meeting duly called pursuant hereto.
Friendship Circle Regular Membership
A Friendship Circle Regular Membership consists of an individual residing in Japan. Each such membership shall have one (1) vote at the annual meeting of the Society and at any special meeting duly called pursuant hereto.