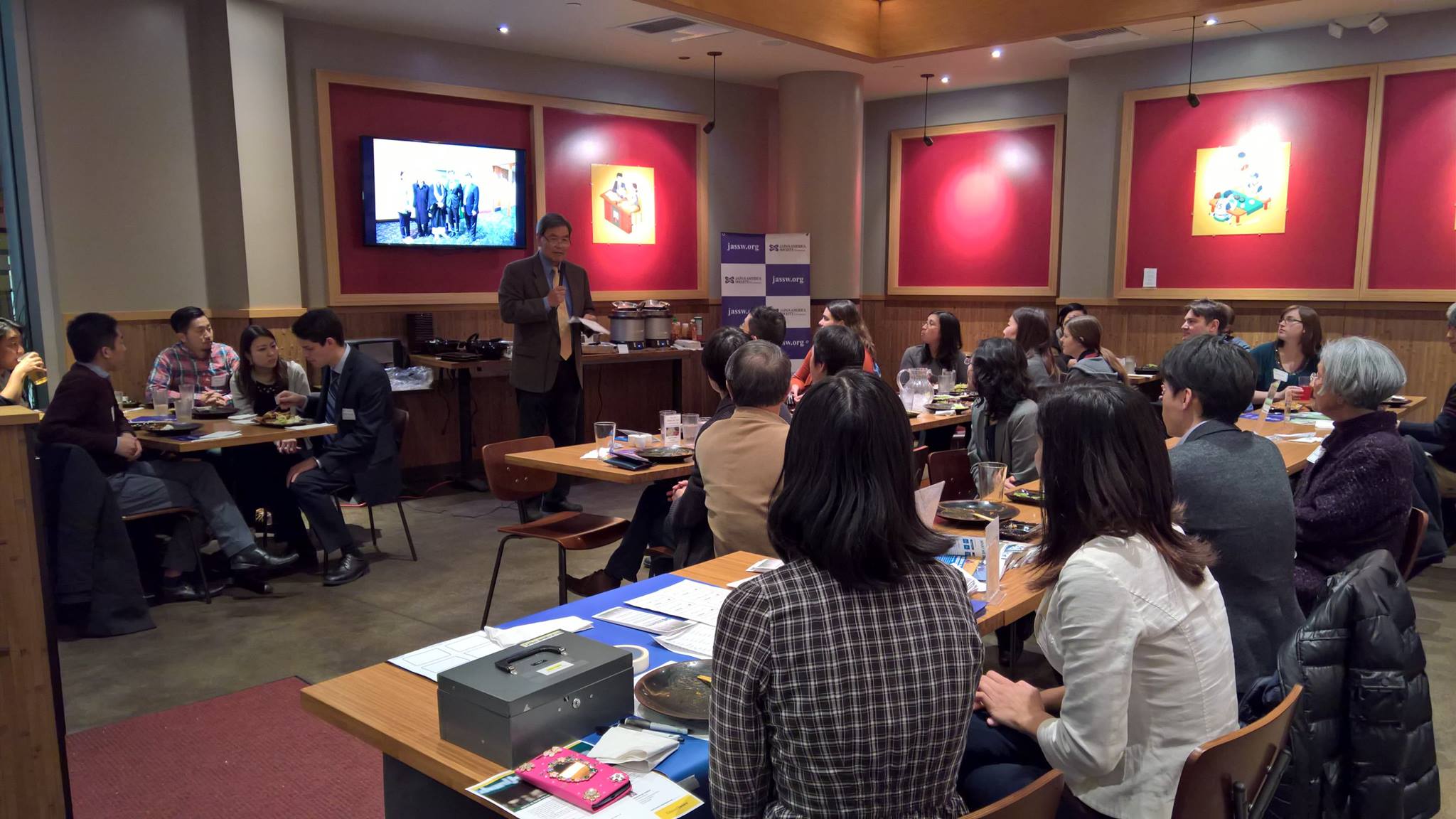 Thanks so much to everyone who attended JASSW's first JYPG event of 2017 at Hurry Curry of Tokyo, especially after such an eventful Monday! It was a wonderful chance to meet people from different professional backgrounds and experience levels. Everyone was able to make new connections and even revive old connections over delicious appetizers and – of course – Japanese-style curry.
Much appreciation is due to 2016 JASSW Chair Tay Yoshitani, who not only spoke on his professional and personal experiences, but also welcomed us as the owner of Hurry Curry.
After welcoming remarks from the 2017 JASSW Chair Adam Goff and past JYPG President Christopher Cummins, Tay discussed the evolution of U.S.-Japan relations, changing perceptions of Japanese-Americans since WWII, his lengthy experiences as CEO of the Port of Seattle, and the importance of Seattle's geographical position in international shipping and trade.
A masterful networker, Tay joked that he was wearing multiple hats that night – as a Japanese-American citizen, as the Chair of the JASSW Board of Directors, as owner of Hurry Curry, and as former CEO of the Port of Seattle. He demonstrates that even old experiences and connections can become new beginnings. (One example is Hurry Curry of Tokyo itself: the restaurant, which has remained a popular spot in Los Angeles for 28 years, already has a strong following of regulars since opening in Seattle.) It is hard to pick the most memorable quote, but something that stood out to our younger staff members was Tay's insistence that asking for advice is not burdensome. Tay recalled his fear of being a burden to his mentors. Instead of letting this prevent you from taking full advantage of your network, keep in mind that most professionals consider it an honor and opportunity to pass on their experience to the next generation of leaders — that's you!
Again, thanks so much to everyone who made it out, including our more experienced guests who were able to share valuable knowledge. We hope to see you all again at future events, like the March 25th tour of the Pacific Bonsai Museum, a member of the Japan-America Society! Check our website for more information on the tour and for future JYPG events.
Happy networking until next time!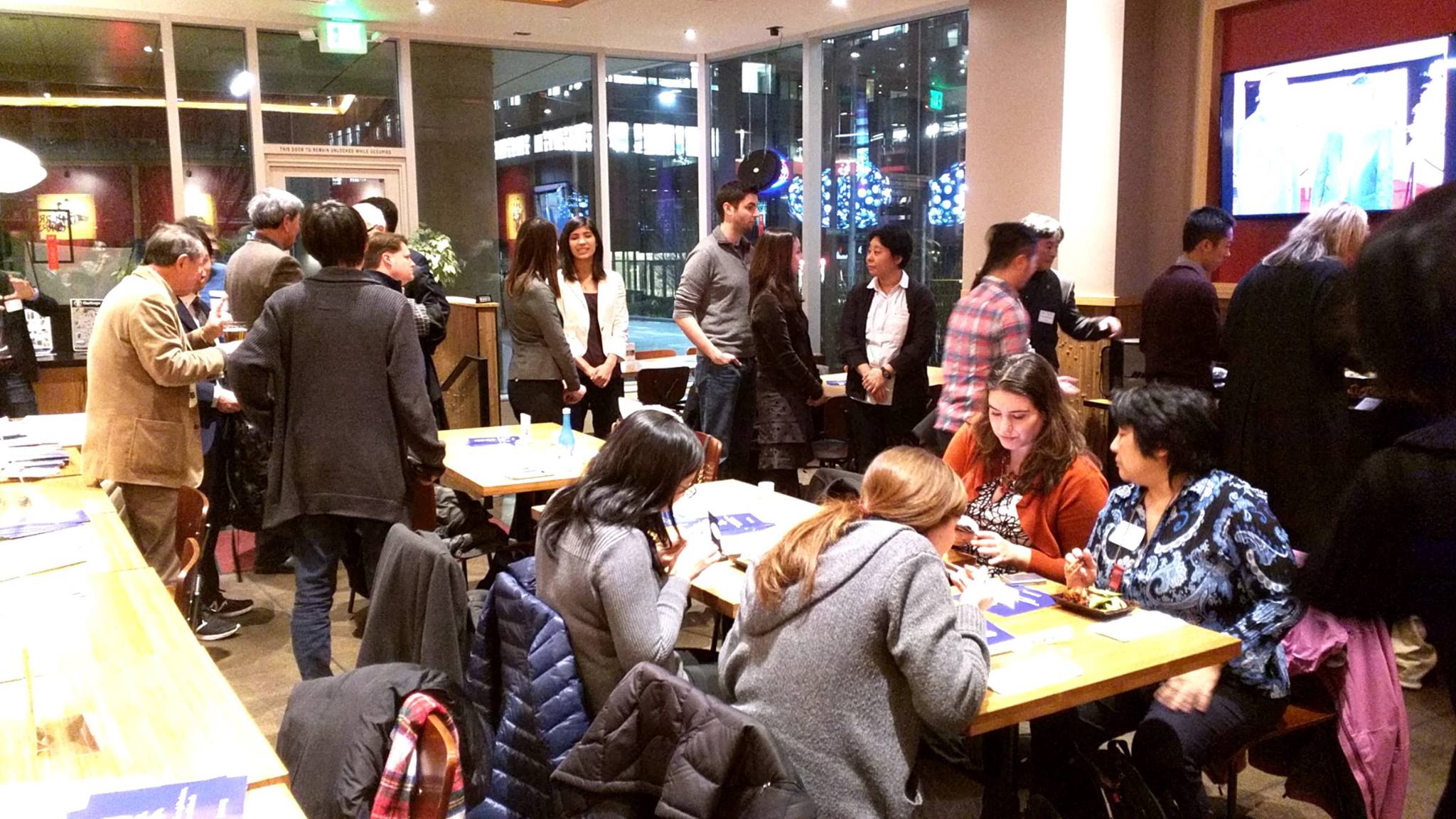 Check out the JYPG Facebook (@ JapanPros) for pictures from the event! Keep an eye out for future networking events!!