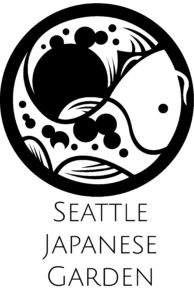 We are pleased to announce a new corporate member to the Society – the Seattle Japanese Garden!
The Seattle Japanese Garden is a 3.5 acre Japanese-style garden located within the Washington Park Arboretum. It is open to the public and beautifully captures the seasonal landscapes of Japan while also showcasing flora and fauna native to the Pacific Northwest. You are welcome to visit throughout most of the year, save for the winter months from December through February when they are closed for maintenance. They also just celebrated their 60th year anniversary in 2020!
Our new member is also due in thanks to our newest Director to 2025, Jane Stonecipher, who is the Executive Director of the Arboretum Foundation which handles the majority of the operations of the Seattle Japanese Garden.
Thanks again to Jane and the Seattle Japanese Garden and we look forward to your continued support of the Society!