Thank you to everyone who joined our Annual Meeting on Tuesday April 19th! It was the Society's first truly hybrid event and it was a great success with amazing turnout both in-person and online!
We kicked things off with special messages from Consul General Hisao Inagaki from the Consulate-General of Japan in Seattle and the new Port of Seattle Commissioner, Toshiko Hasegawa. After that, the Treasurer, committee chairs, and Executive Director shared some messages, which included unveiling the new Centennial logo, a big push for the new Small Business Empowerment Academy, and information about the upcoming JASSW-OIST Joint Speaker Series. While listening to some traditional Okinawan music, the audience voted for the slate of officers and Class of 2025 Directors, which were unanimously approved! Congratulations to the new officers and class of directors, especially our newest member Jane Stonecipher from the Arboretum Foundation!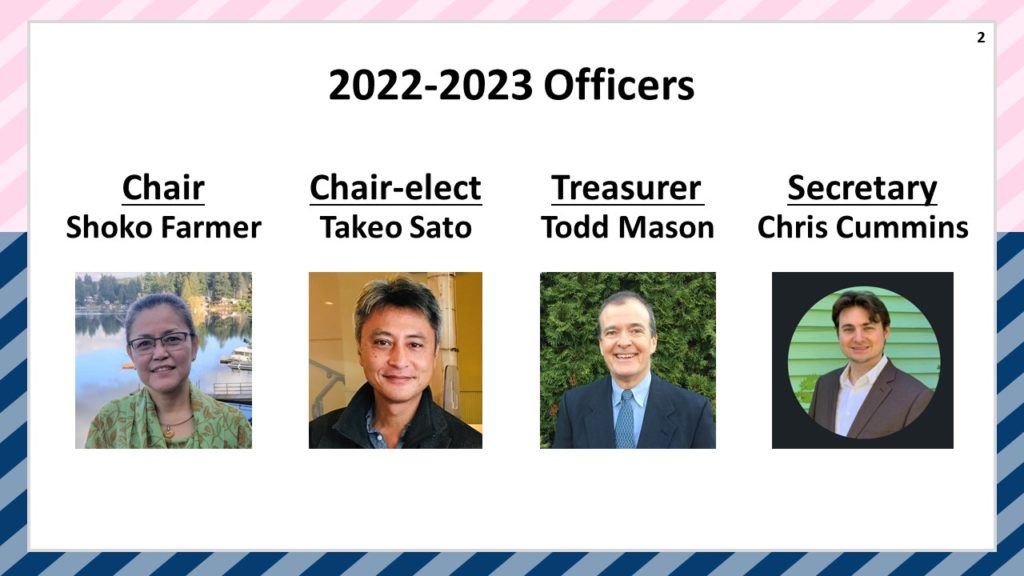 We also had two speakers give talks about Okinawa today: Professor Nobumasa Akiyama, a professor at the Hitotsubashi University's School of International and Public Policy, and Mr. David Janes, the President of the Okinawa Institute of Science and Technology (OIST). Dr. Akiyama gave us a brief overview of Okinawa's past as well is its potential as a new central point between Japan, the US, and the rest of Asia. Mr. Janes spoke about OIST and Okinawa's diversity and innovation. Although OIST is only 10 years old, they have made tremendous strides in marine science research and renewable energy, as well as increasing focus on girls in STEM education. If you want to learn more about Okinawa and the topics they talked about, below are some resources they shared with us!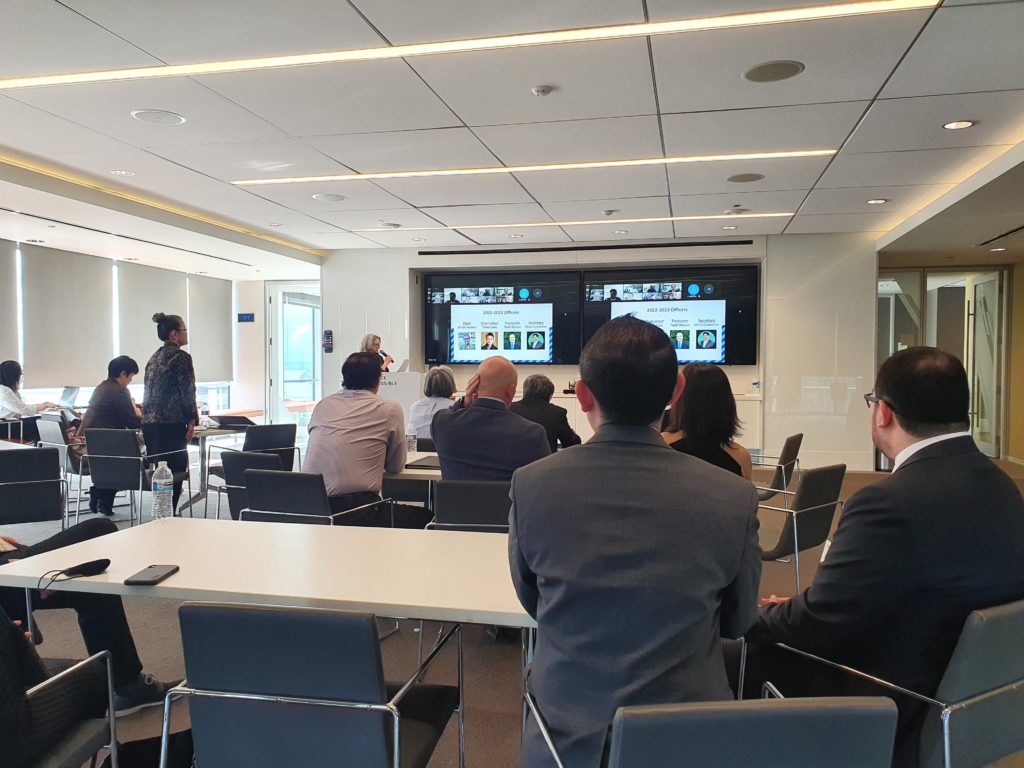 We wrapped up the Annual Meeting through the formal procedure of passing the gavel from our 2021-2022 Chair, Ellen Eskenazi, to our new 2022-2023 Chair, Shoko Farmer! All of our in-person sponsors were able enjoy the rest of the evening partaking in a delicious collaboration bento with Chef Suetsugu and Chef Tsushima.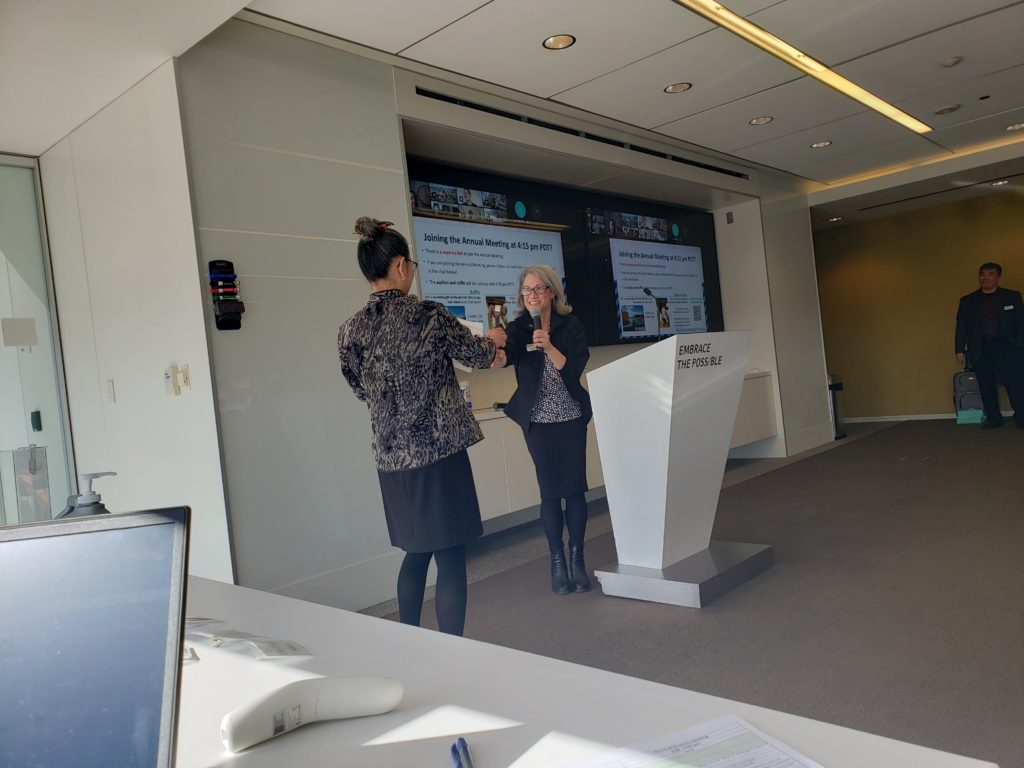 Lastly, congratulations to our raffle winner Masami Katayama, current JASSW board member and Education Committee chair! She won a roundtrip flight for 2 to San Juan Island with Friday Harbor Seaplanes – enjoy the trip Masami-san!
Thanks to everyone who participated and we hope to see you again soon!
Learn About Okinawa
Thank You to Our Annual Meeting Sponsors!