On April 21st we host our 2021 Annual Meeting. This year's theme was Beyond the New Normal – A New Era of Growth. The virtual event focused on business, networking, and community.
We were very lucky to be able to feature two amazing speakers, Dr. Lisa Brown, Director of the Washington State Department of Commerce, and Mr. Will Shaffer, President of Boeing Japan. A big thank you to both for sharing their incredible experiences and insights with our attendees!
Dr. Brown shared with us how the COVID pandemic has affected the Washington State economy and businesses, especially small ones and those in the entertainment & tourism industries. Though this past year has been difficult for many, she was able to shed insights on how the State plans to help businesses and the economy recover through grants, addressing the housing crisis and encouraging new and creative ways to do business. Her insights about how this will change what 'going to the office' and 'doing business' looks like, even after the pandemic has passed was incredibly interesting and her message was one of hope.
Mr. Will Shaffer shared insights from a private sector perspective. He looked at how the pandemic has affected air travel, parts manufacturers, and Boeing itself. Though he predicted it would take time for things to recover, his message was also one of hope. He emphasized the strong economic relationship that Washington State shares with Japan and how Boeing fits into that picture, now and into the future. One of Mr. Shaffer's most interesting insights was how Boeing Japan can manage its expansion efforts while maintaining a relatively small staff in Japan itself through good role delegation, strong communication with the Seattle headquarters, and their relationships with Japanese partner companies.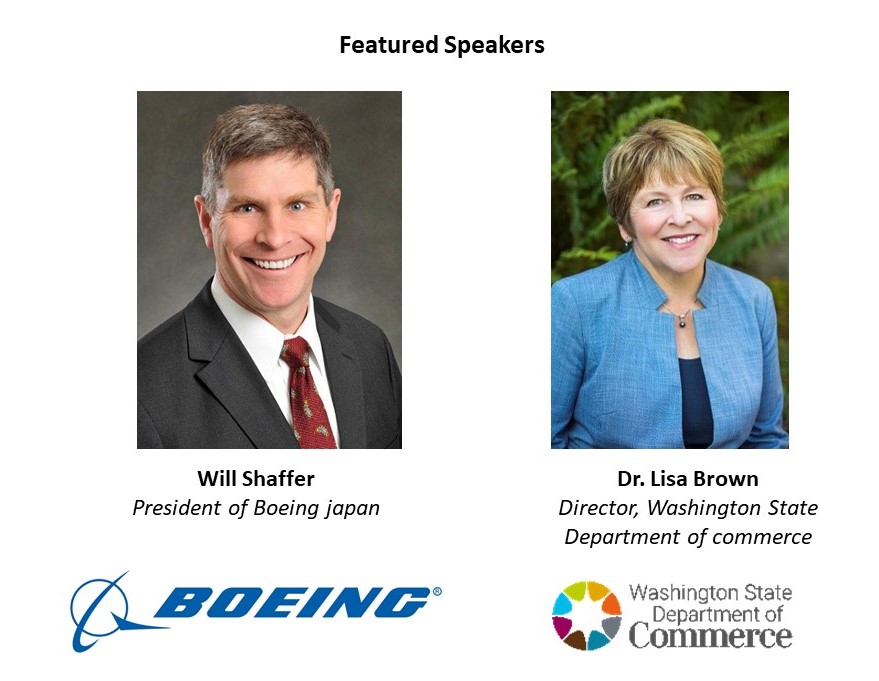 We want to extend a special thank you to Sushi Kashiba for curating the Special Edition JASSW Kashiba Omakase Box for our corporate and individual sponsors and for donating the amazing raffle prize!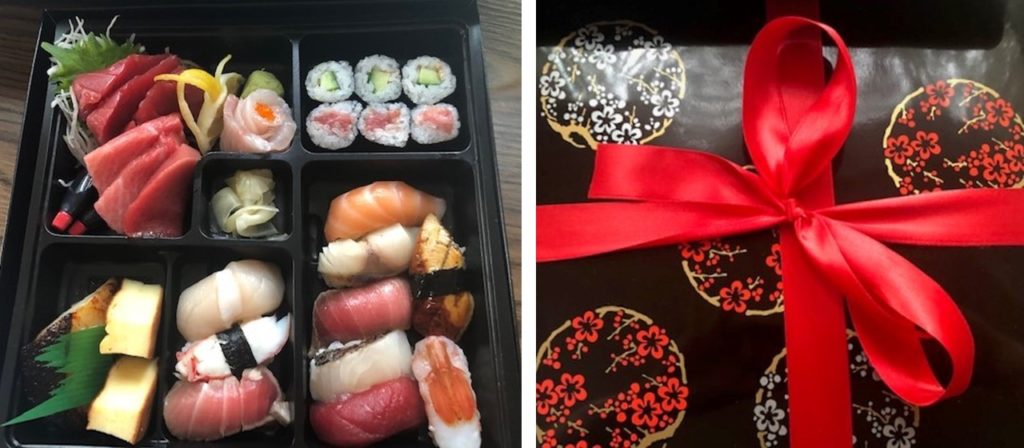 Thank you again to our amazing sponsors!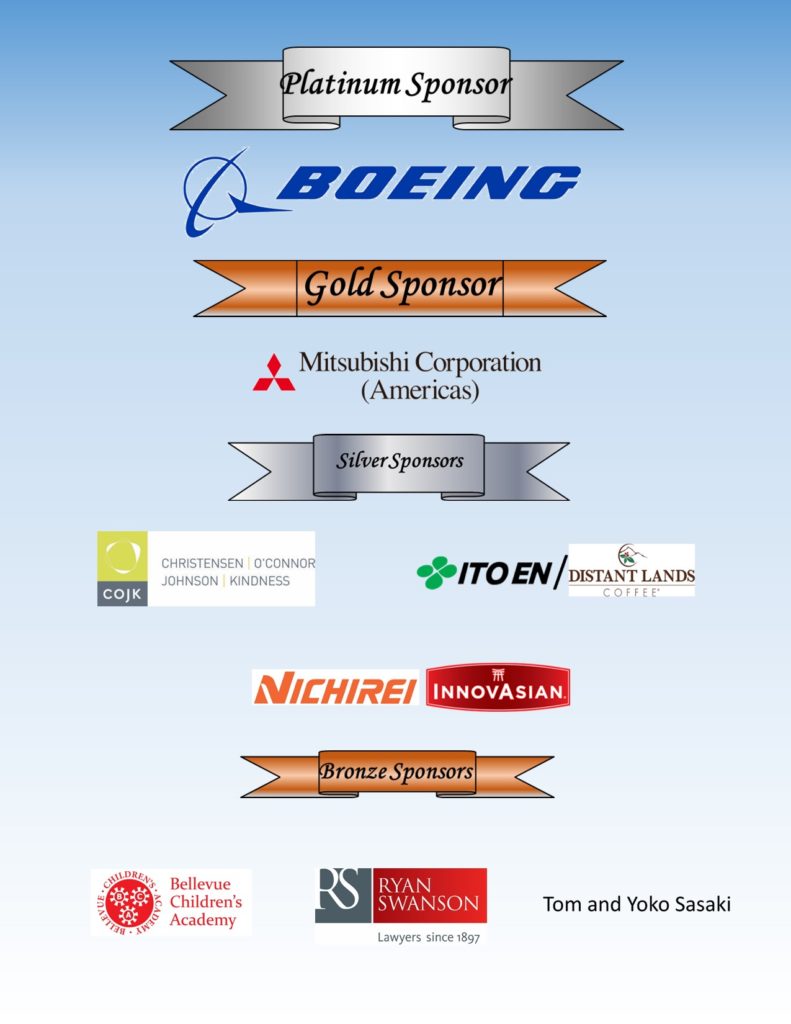 Individual Sponsors
Karin Zaugg Black & Dan Black
Kathleen Collins
Chris Cummins
Sarah Ellerbrock
Ellen Eskenazi
Takahiro Fujimoto
Chris Helm
Cheryl Hou
Kazue Ishiwata
Masami Katayama
Barbara Mizoguchi
Aja Muromoto
Sara Sandford
Tazue & Yutaka Sasaki
Keiko Yamada
Kosei Yamada