The Sequim-Shisô Sister City Association works in partnership with the Japan-America Society of the State of Washington to prepare the Sequim Sister City Ambassador Exchange Program. Members and interested citizens of Sequim come together to enjoy cultural programs, plan activities, schedule visitations and student exchanges, support the Sequim Friendship Garden, and promote friendship and mutual understanding between our communities.
This October, 9th grade students will represent the Sequim community in the Sequim Sister City Ambassador Exchange Program to their Sister City—Shiso, Japan.  The education and cultural exchange program is coordinated by the Sequim Sister City Association, under the auspices of the Japan-America Society of the State of Washington (JASSW). Up to 10 students will be selected from those who apply, show the greatest interest, and are in good standing in both grades, behavior, and attendance.  Students will need to keep up with their studies in their high school classes while traveling, and are also expected to participate in scheduled preparation activities this summer.  The 2018 Student Ambassadors will stay with Japanese families in Shiso, and also see and experience Kyoto, Nara, and Himeji, which are home to world heritage sites and other incredible opportunities. The trip spans nine days.  The students and their chaperones will travel to Japan two to three weeks following a reciprocal visit by 9th grade Japanese students from Shiso to Sequim in September…a true exchange.
To sign-up, please send your completed application to Annette Hanson at annette_hanson@msn.com. Then pay your registration here.
This is not a school sponsored trip. It is under the auspices of the Japan-America Society of the State of Washington in cooperation with the Sequim Sister City Association. The Sequim School District does not sponsor this event and assumes no responsibility for it.*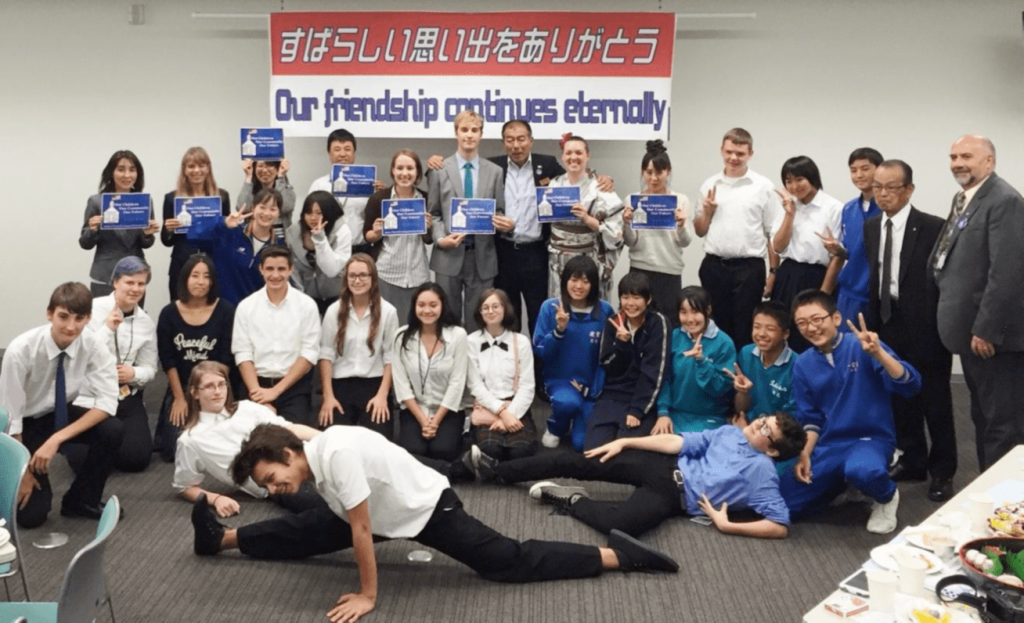 About Shisô City, Japan
The city was founded on April 1, 2005 from the merger of four towns from the Shisô District: Chikusa, Haga, Ichinomiya, and Yamasaki. The new city is located in the center of Hyogo Prefecture in Japan. It rests approximately two hours from Osaka by car on the Chugoku Motorway. Since ancient times, the city played an important role in transportation between the Japan Sea and the Inland Sea. People have benefited from a peaceful life in this river valley surrounded by gently sloping mountains. The area has a population of 45,460 people. Timber, wood products, and furniture manufacturing using the rich forestry resources have been the main industries of the area. Yamasaki Town first established the Sister City relationship with Sequim in 1993. In 2004, following the merger to form Shisô City, the sister city agreement was renewed between Sequim` and Shisô City.