Join us for October's Informal Social Hour & Networking to connect our members with each other and the community! This month, we will be at Sake Nomi in the Pioneer Square neighborhood of Seattle. Learn the basics of sake and taste a variety of premium sake while chatting with the owner, Johnnie! Look forward to a seasonal selection of sake that includes 6 oz flights (3 sake x 2 oz each) for $20-30 or single glass pour servings that range from $12-50/ 4 oz. If you want a sneak peek of what they offer and upcoming events, Sake Nomi is very active on their Instagram and Facebook!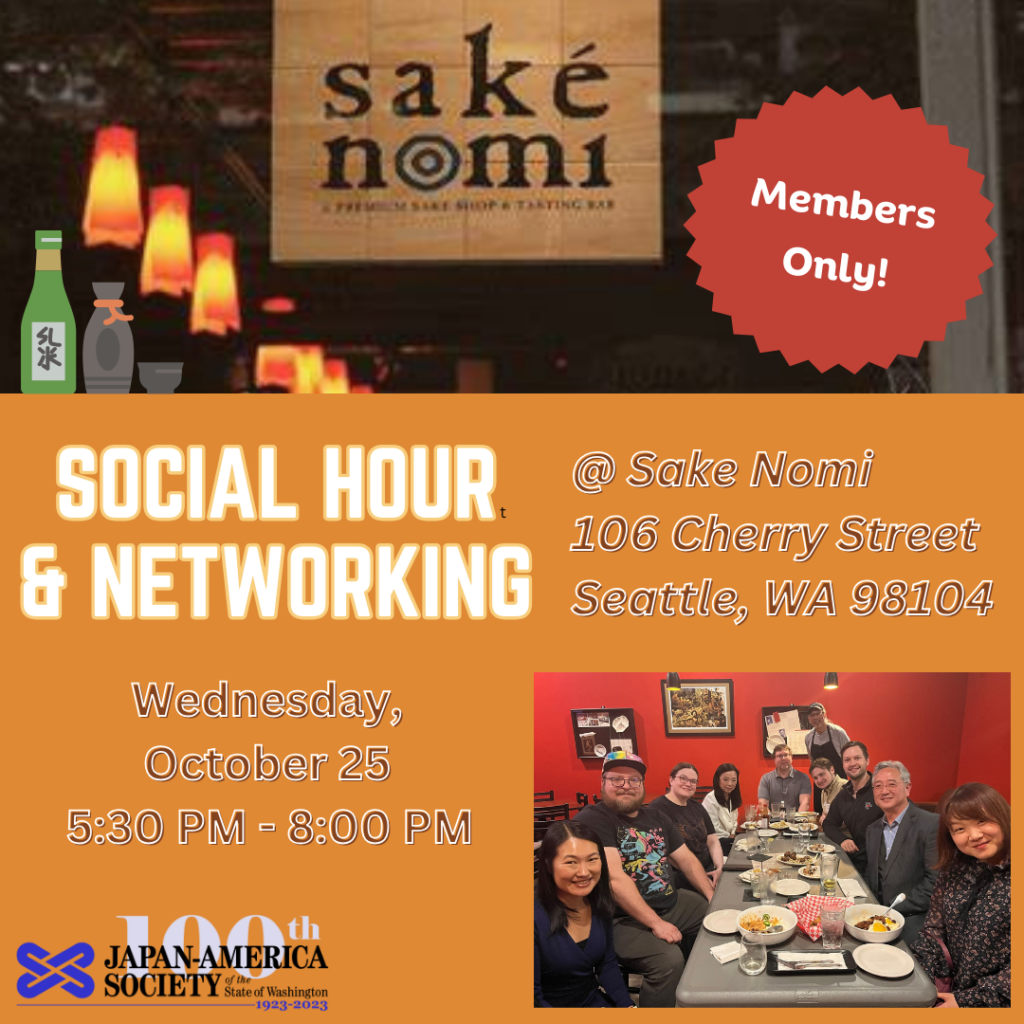 Please note that while there is no admission fee to attend this event, all members will be responsible to cover their own food & beverage costs individually with the restaurant.
The event is exclusively available to both Individual Members and persons who are part of our Corporate Members and guests of members. Check out our most updated list of Corporate Members here.*
*If you are part of an Individual/Corporate Membership, but have issues registering for the event, contact us at jassw@jassw.org.
Interested in becoming a member? Click here for more information.