Join the online Silent Auction now by texting JASSW to 71760!
Join our members and their guests for the most enjoyable event of the year!
Jump-start your holiday shopping with fabulous auction items and thank your colleagues and customers for a successful year — all while supporting a great cause! Features both a silent and live auction & great raffle prizes as well as a specially recorded video from Ukulele musician Jake Shimabukuro! Master of Ceremonies Lori Matsukawa is bringing her energy and unique spirit to this dinner and you won't want to miss it!
Date: Tuesday, November 28th, 2023
Time: 5:00 pm to 8:45 pm
Location: The Westin Hotel, Seattle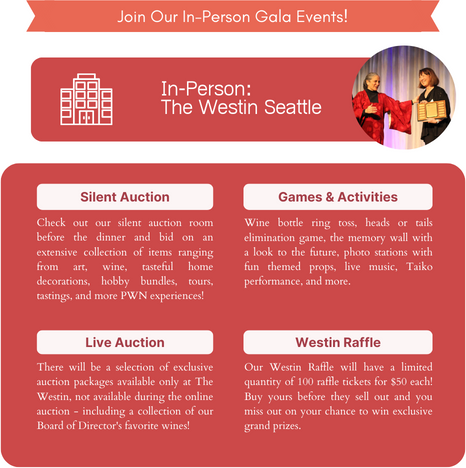 Get your seat today, early bird ends Friday, November 10!
Join the Online Silent Auction!
Our Online Silent Auction is LIVE! Take a look at our listing, start bidding, and check back often as items continue getting added! You do not have to join the in-person Gala to join the online silent auction!
Join the online Silent Auction now by texting JASSW to 71760!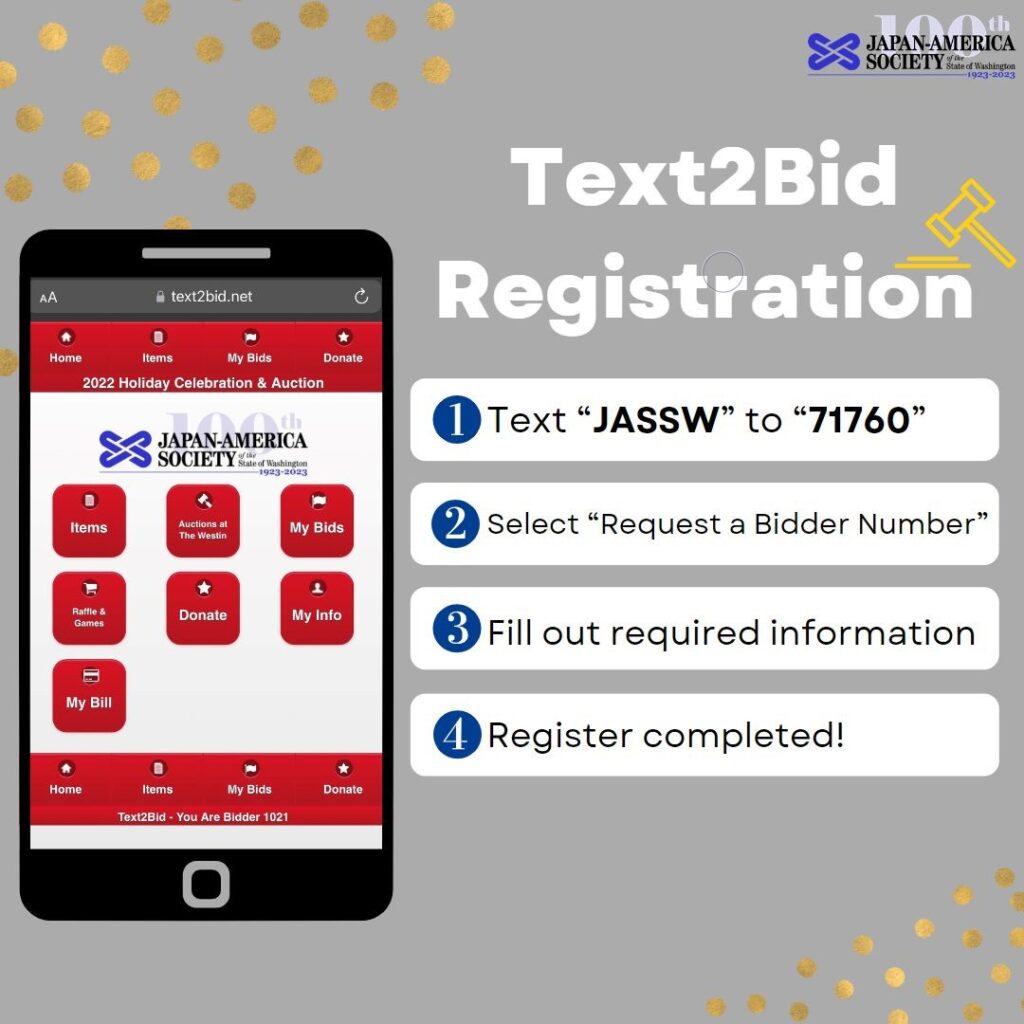 Need assistance? Follow the short Youtube guide or follow our PDF guide!
Special Silent Auctions Items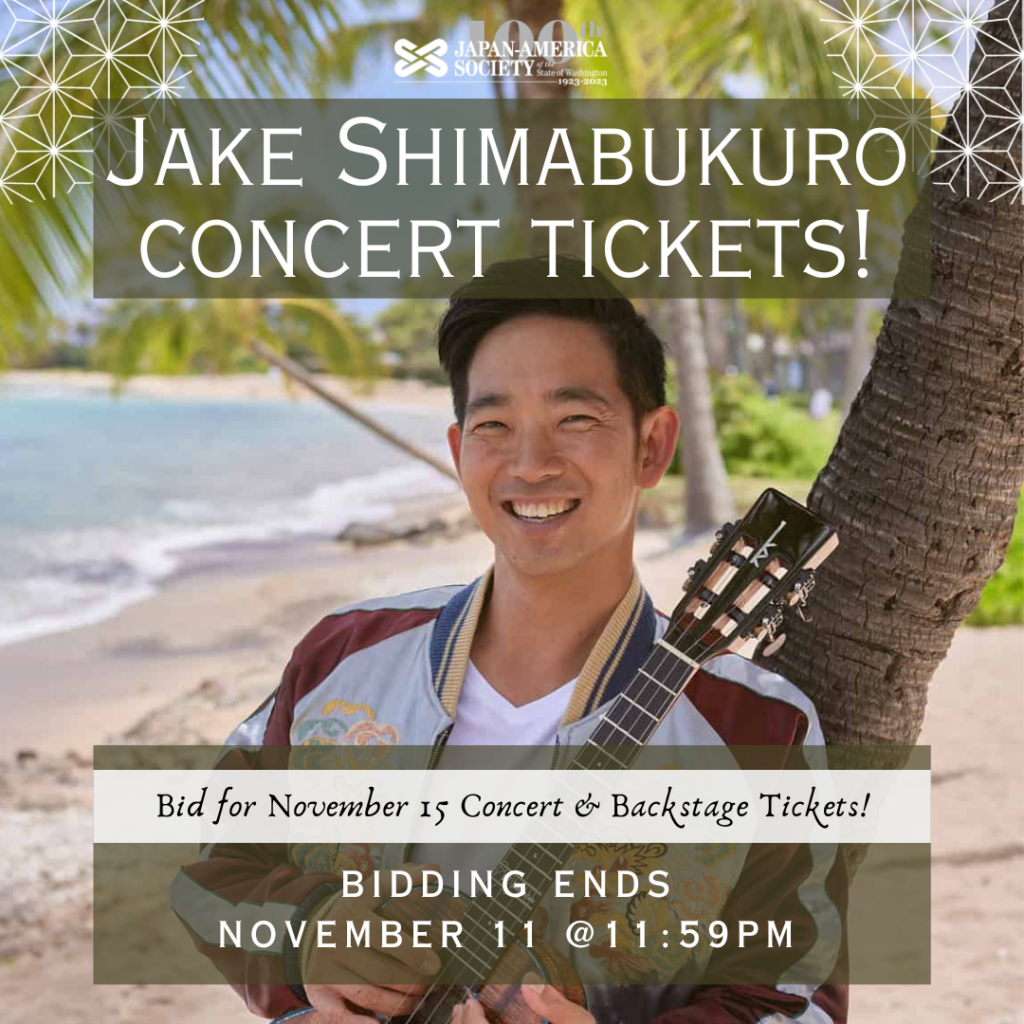 Special Online Silent Auction #1
Auction Item J198
2 Concert Tickets and Exclusive Backstage Access to see Jake Shimabukuro's Christmas in Hawaii Concert on November 15th at Federal Way PAEC
BIDDING ENDS THIS SATURDAY!
November 11th, 11:59 PM
Special Online Silent Auction #2 & #3
Auction Item K101 (For Men) & Auction Item K102 (For Women)
Kimono Rental Service for the Centennial Gala
Ends November 15th, 11:59 PM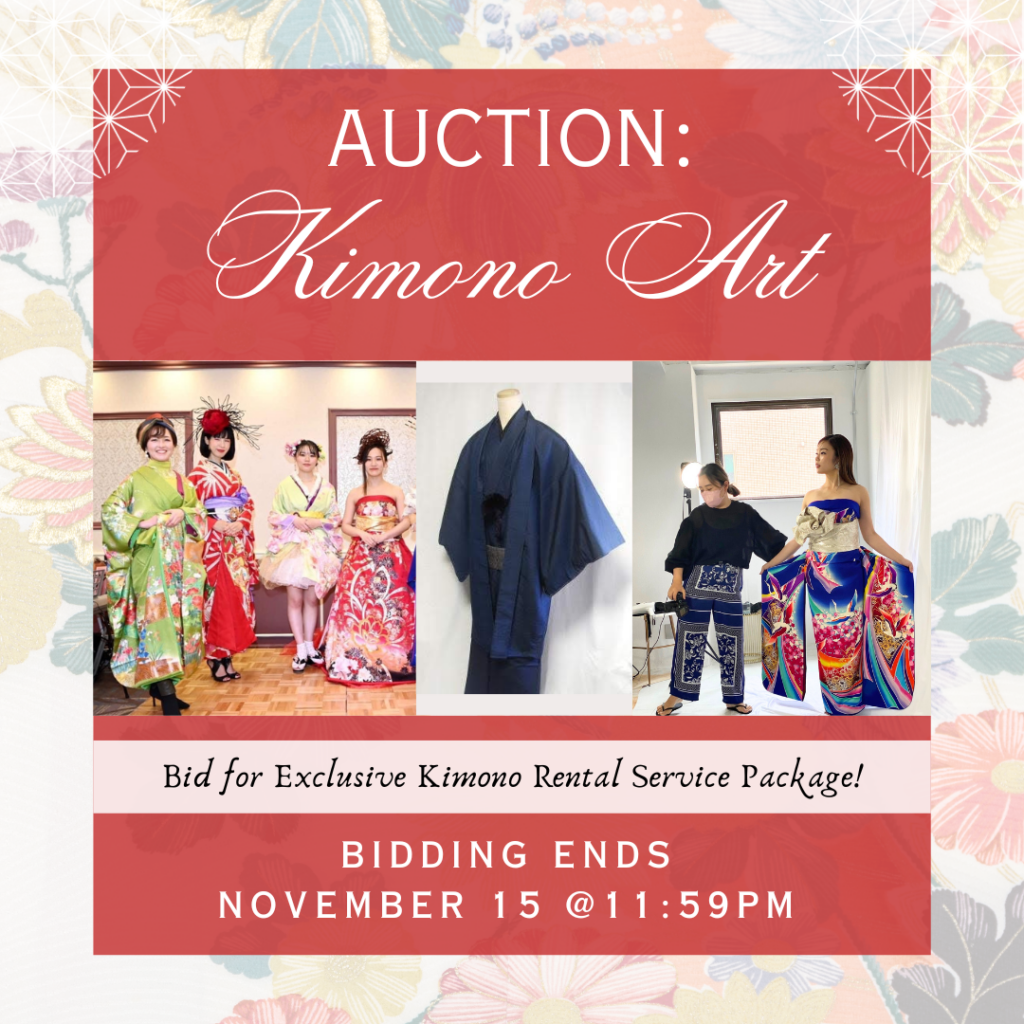 KIMONO ART Kimono Rentals and Dressing!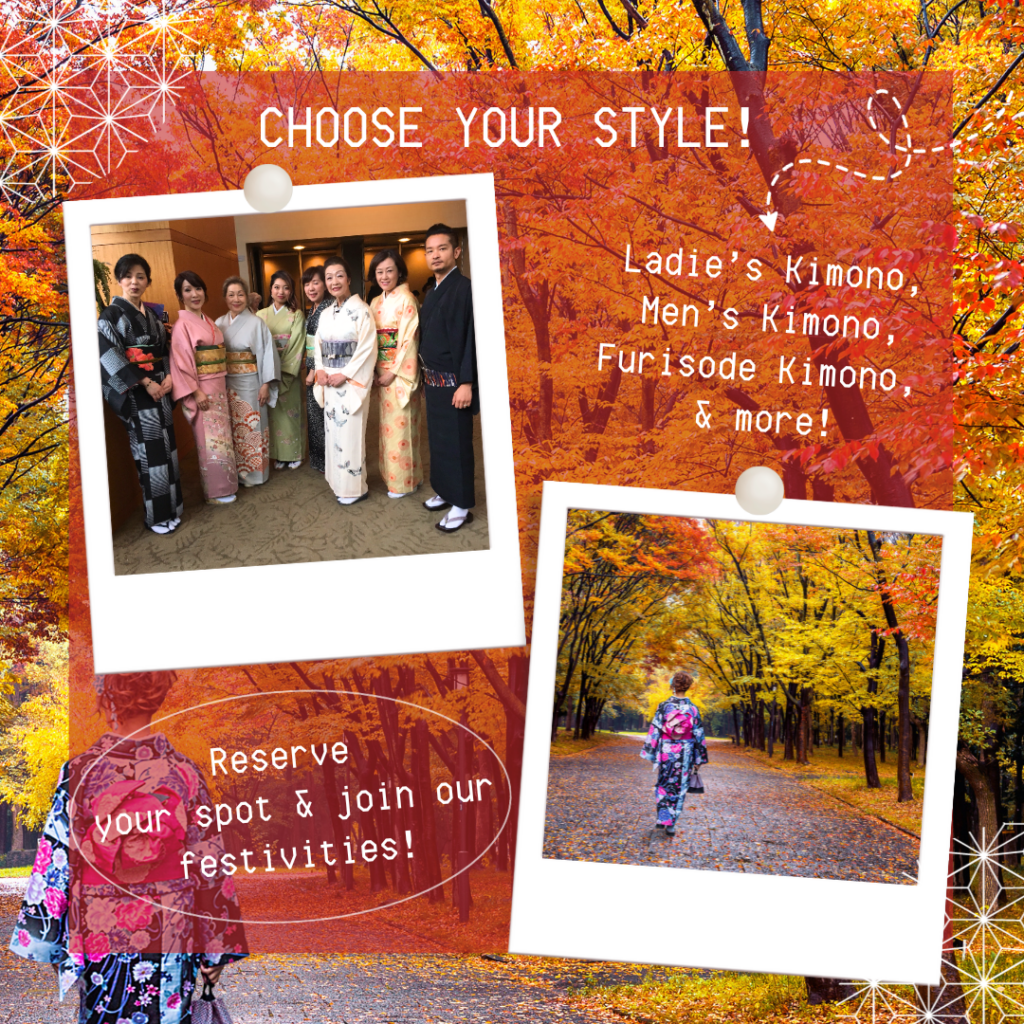 Separate from the Silent Auction Items above, KIMONO ART will be having their kimono rental and dressing services at The Westin Seattle!
Join in the festivities in fashion by dressing up in kimono! If you already own a kimono and would like assistance with dressing, KIMONO ART can help you! If you don't own a kimono, you can rent one of their fantastic selections, including footwear!
You will be dressed a couple hours prior to the gala on Tuesday, November 28th at The Westin Seattle, so come and enjoy this monumental night with a touch of Japanese culture! Limited spots available! Fill out the form via the button below now to secure your spot!
Jazz Entertainment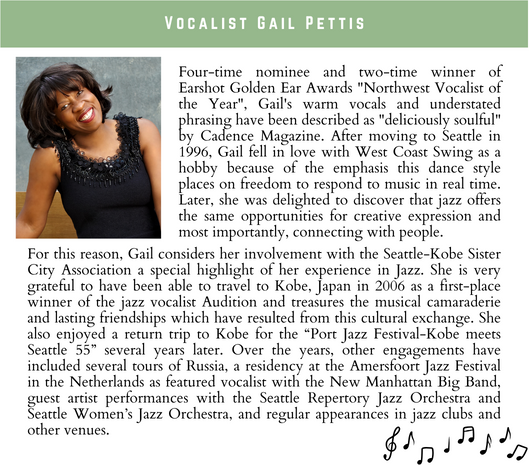 Since our humble beginnings in 1923, we've been steadfast in our mission. Over the years, with the unwavering support of our community, donors, and volunteers, we've managed to touch countless lives, champion numerous causes, and pave the way for real, lasting change.
We invite you to be a part of an extraordinary event that not only commemorates a century of unwavering service but also sets the stage for an even brighter future!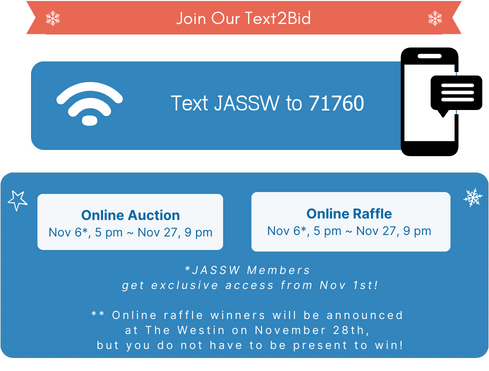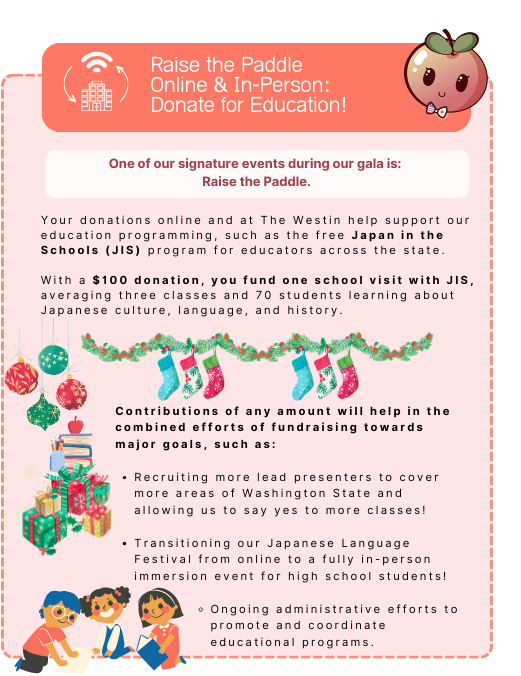 2022 Holiday Dinner!