Thank you to everybody who attended the Japanese Language Festival 2022 this year!
We had a blast with lots of different entertainment – such as listening to some of the speeches and skits from the 39th Annual Washington State Japanese Speech & Skit Contest winners, watching a performance and a how-to workshop with professional kendama players Nick and Zach Gallagher, listening to Run Sasaki's story of how she became a voice actor, and learning about the JET Program from an actual JET alum! We had over 60 people show up to our event, ranging from students to educators to the general public, and we had participants joining us from all over Washington State and Japan!
We hope that everyone who participated in this year's Japanese Language Festival was able to learn and connect more with the Japanese language and culture, perhaps sparking/motivating a desire to go to Japan to study, work, or travel when the borders open up!
It was great fun organizing the Japanese Language Festival with the other organizations – be sure to check them out and find out what other fun events/resources are available to you!
Japanese Language Festival 2022 Organizers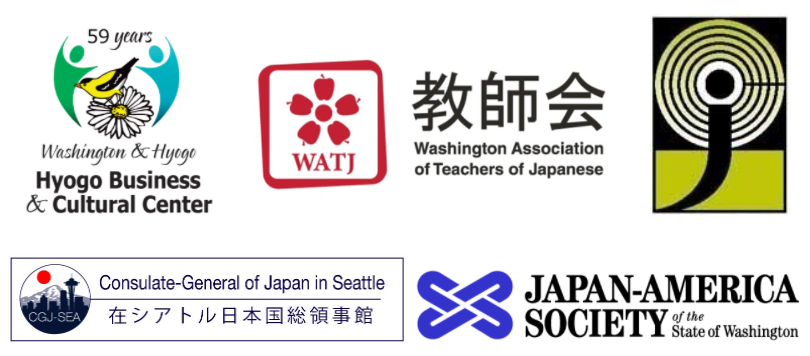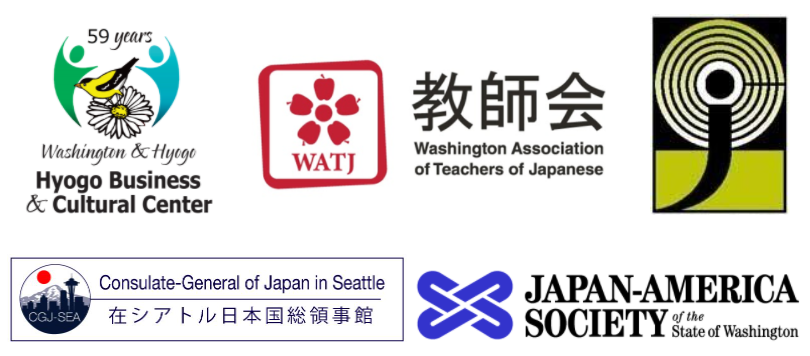 Did you miss the event? No worries – the event was recorded so watch the full program by clicking the button below!