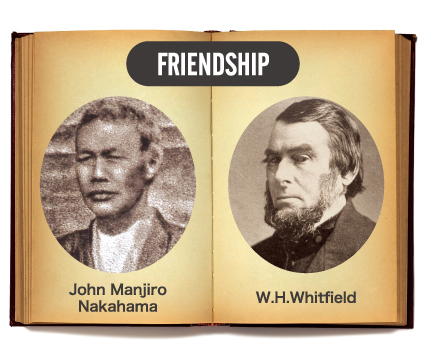 The Japan/America Grassroots Summit is an annual intercultural exchange program. It honors the friendship between Captain William Whitfield and John Manjiro Nakahama, in which Captain Whitfield shared his home with a young Nakahama Manjiro after rescuing him from sea in 1841. The relationship was pivotal in building the Japan-US relationship after Japanese isolationism ended. In the same way Captain Whitfield opened his home to Nakahama Manjiro, the Grassroots Summit focuses heavily on a homestay program. Each year, Japanese prefectures and US states alternate as hosts to about 150 attendees who travel to the host prefecture/state to participate in a week-long visit that includes a three day homestay.
Nara in 2017
The 2017 Grassroots Summit will be taking place in Nara, Japan. There will be homestays available all across the prefecture. Attendees will be able to see and experience the life and culture of these areas while living with a Japanese host family. The event welcomes participants of all ages and occupations, including students.  To get more information online and to sign up, go to http://www.manjiro.or.jp/e . 
Washington State in 2018
The Japan-America Society of the State of Washington will be hosting the 28th Annual Grassroots Summit in 2018.  We will be posting additional information here soon!  We are working with many Washington cities who have Japan Sister City relationships to find 12 to 15 cities/locations who will each find 10 host families for the 3 day host family portion of this great event.  Renton is our first official commitment!  Many others are in the works.  Please let us know if you know of people who would be willing to be host families.  Email to Grassroots2018@jassw.org for more information or go to the CIE website.
Host Family Information Sheet Fill out this form and send it to the Grassroots 2018 email to apply as a host family.
We are looking for interested parties to participate in the Nara Summit to represent our great state in preparation for our hosting the Grassroots Summit in 2018.
Sponsors: