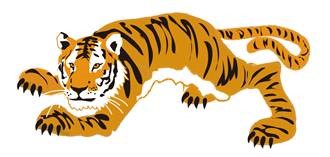 Happy New Year!
明けましておめでとうございます。今年もどうぞよろしくお願いいたします。
As the temperatures rise after a snowy holiday season here in the Pacific Northwest, I hope it is also bringing you a warm start to the new year.
This past year has been a year of growth for our Society, and despite the ongoing situation around the world, we have had a successful year hosting a variety of events, working with other organizations to continue promoting friendship between Washington State and Japan, as well as welcoming 3 new staff members to our team. The Society takes its inspiration from the athletes who participated in the Tokyo Olympics. Their dedication and hard work overcame multiple challenges, and even when they might have temporarily lost their vision, many of them said they could not have made it without the friends and supporters who gathered around them and helped them through. We are incredibly grateful for all the support and encouragement we have received from our board and all committees, corporate and individual members, and friends in the community.  You helped us rise to every challenge and enabled us to continue offering programs and services to our members.
Looking towards the future, we hope you will stay involved in our upcoming events and programs and continue supporting us as we start preparing for large-scale occasions such as the Centennial Celebration in 2023.
We look forward to another year of growth, learning, and forging connections with you all and wish that the new year brings good health, safety, and happiness to all of our members.

Happy New Year,
Dale Watanabe
Executive Director