Raise a Toast to the Tokyo Olympics!
Let's get into the holiday spirit early! Our 98th Holiday Celebration & Auction will be connecting our members, supporters, friends, and community in Washington State and Japan online with special stories, fun entertainment, and exciting auction items.
For this year's celebration theme, we take the Olympics as our inspiration: "Raise a Toast to the Tokyo Olympics." Like the athletes who participated in the Tokyo Games, we choose this theme to acknowledge the struggles and setbacks we faced to accomplish our Society's mission and goals. Check out our flyer to learn more about the event and see how you can contribute!
Silent Auction: November 18-30, 2021
Bid on Auction Items, Play our AM and PM Quiz Games, Buy raffle tickets for the chance to win fabulous prizes and, Raise the Paddle for our education program
Register on our auction site to get in on the action! Click below to visit our auction site and 'Get Started' to register.
Live Online Event: Tuesday, November 30, 2021
Live Streaming Starts at 5:30 p.m. PST (日本時間12月1日午前10時半より)
Event Features: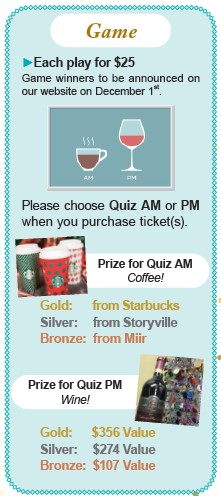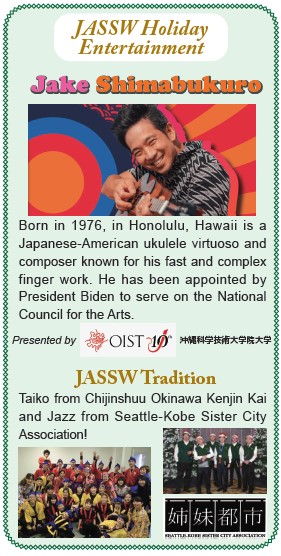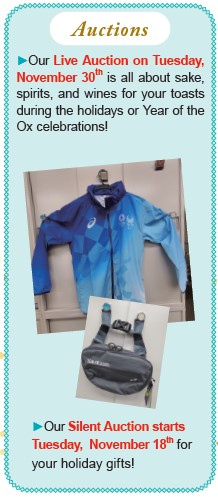 Special Messages from :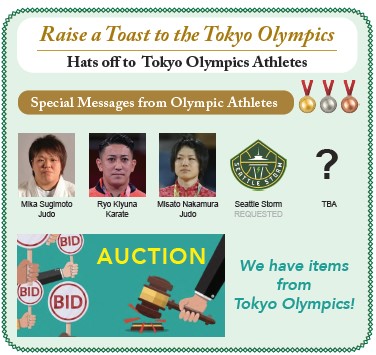 Sponsors:
Thank you to our Event Sponsors!