On Thursday, March 25th we gathered as a community to commemorate the 10th anniversary of the Great East Japan Earthquake. We looked back on the events of March 11, 2011 and their immediate aftermath through the first-hand experiences and insights of our amazing panel of speakers and heard a beautiful performance from Songs of Hope.
Lori Matsukawa recounted her experiences covering the earthquake from Tokyo before being recalled to Seattle following the explosion at the Daichi Nuclear Plant. And she shared the work of her friends, Former Ambassador to Japan John Rous and the late Irene Hirano Inoue, president of the US-Japan council to create the Tomodachi initiative.
Former Ambassador Fujisaki was ambassador to the US during the disaster. He acted as the point of communication between Washington DC and Tokyo, was Japan's media representative in the US and met the public to express gratitude for the efforts of the American people to help Japan. He told us how he was struck by the commitment of the whole US to do their best to help Japan, from fundraising for supplies, sending flowers and cranes and 24/7 staffing of government offices to help respond to the disaster, just to name a few.
Rear Admiral Bob Girrier (Retired) shared his experience leading the US Navy's rescue efforts in the immediate aftermath of the tsunami and earthquake as part of Operation Tomodachi through his incredible pictures. He talked about how the Japanese Ground Self Defense Force and the US Military coordinated communication to facilitate rescue efforts. For example, they created mini translation guides to allow the Japanese citizens and US navy pilots to communicate. He told us how deeply impressed he was with the care and community he encountered despite the horrible circumstances.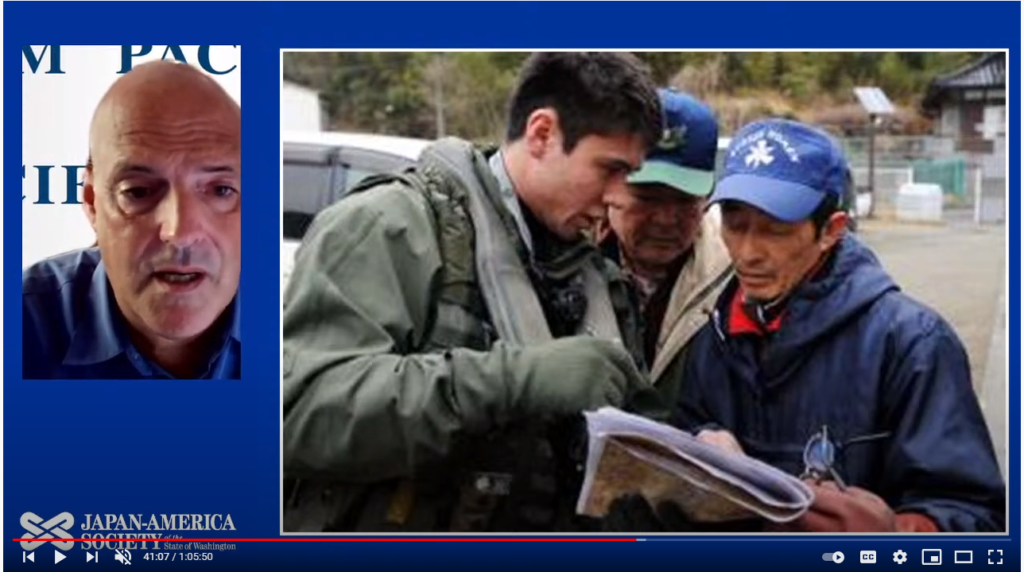 Lori Matsukawa lead an incredible conversation about the lessons that Ambassador Fujisaki and Rear Admiral Girrier took away from the Tohoku disaster, the joint rescue and recovery efforts and how that sets the US and Japan up to cooperate if another disaster should strike either country.
We would like to say a huge thank you our incredible speakers for taking the time share their experiences with us!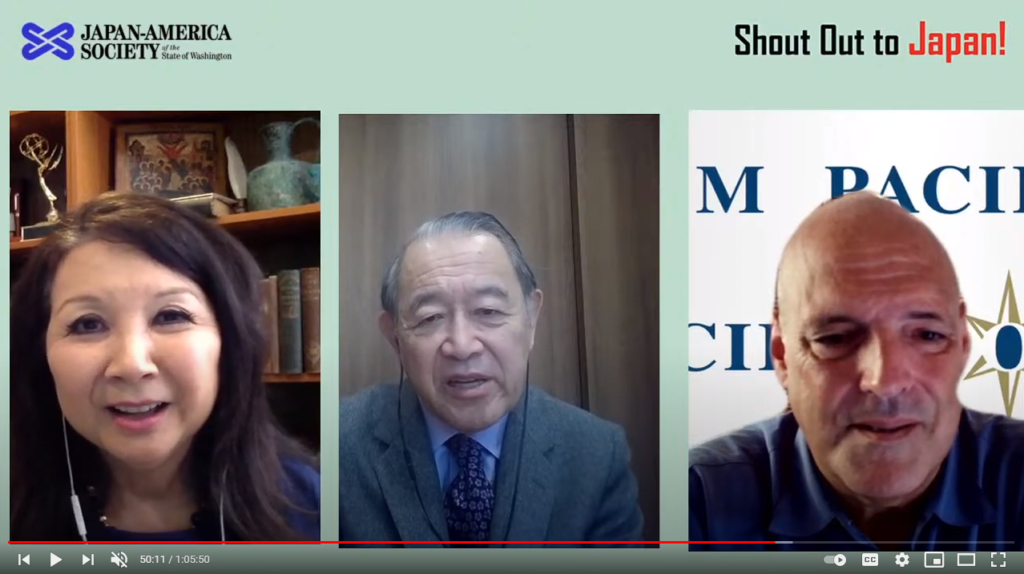 Thank you to Songs of Hope for your beautiful performance of "Hana wa Saku"!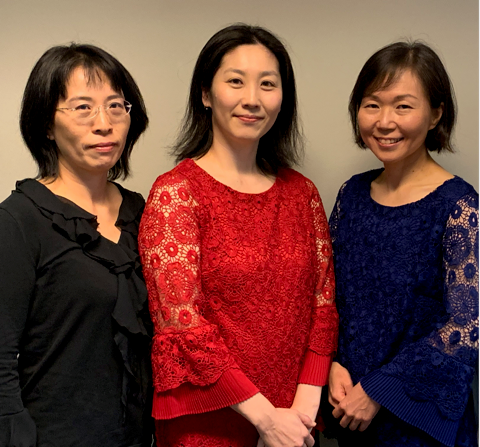 From 2012 to 2016 the Society worked hard to keep the people of Washington State updated on the recovery efforts in Japan, as well as, promote disaster preparedness education in the Puget Sound Region. Now, in 2021, as we look back on the Great East Japan Earthquake and its aftermath, we remember those lost in the disaster and celebrate the incredible recovery made by the Tohoku region. We remember, わすれません。