Pandemic relief grants and loans questions?
We have answers for you!
Join us for a Q&A session where you can ask your questions directly to Kanako Matsumoto, CPA with intimate knowledge about the pandemic relief grants and loans. If you have specific questions, we recommend sending them us in advance, so that we can ensure that your questions are answered. Please email to email to kcollins@jassw.org by May 22nd!
Date: Wednesday, May 26th
Time: 7:00 pm (PT)
Featured Speaker: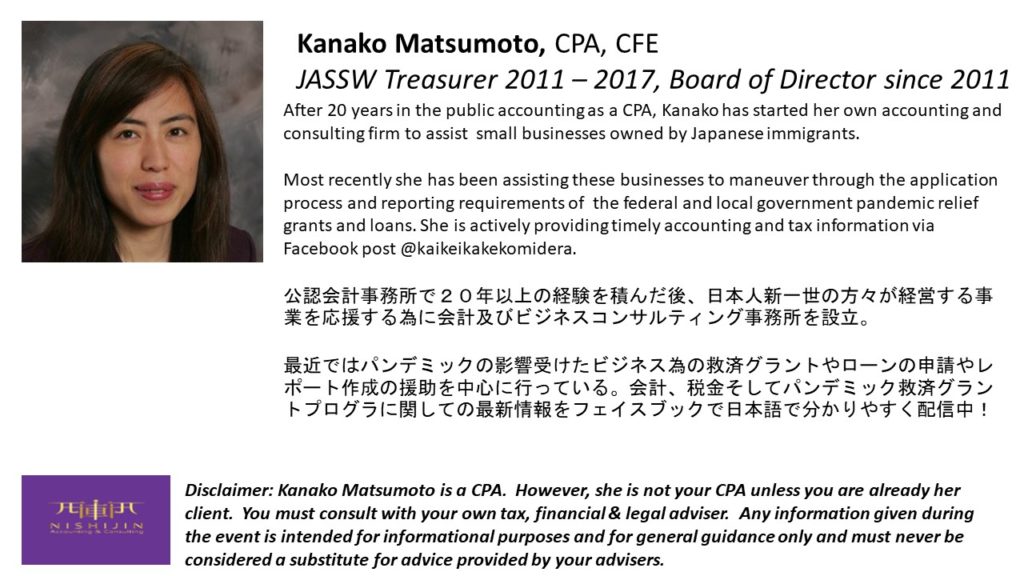 Visit our event page for more information and to register!