Announcing the next event in our Virtual Speaker Series: Business Opportunities in the Pacific Northwest.
This event will be divided into two different sessions, one in English and one in Japanese.
We hope you will join us on July 15th at either the 3:30 PM PT English session or the 4:30 PM PT Japanese session.
Event Topics:
James Reed, Managing Partner, Swan Venture Group LLC will discuss startup opportunities in the Pacific Northwest from the perspective of angel investors and venture capitol.
Speaker: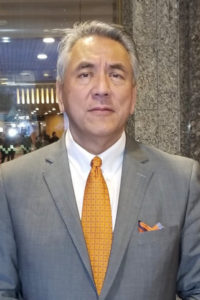 James Reed is an experienced Managing Partner with a demonstrated history of working in the financial services industry. Skilled in Equity Research, Asset Management, Equities, Capital Markets and Venture Capital. Strong business development professional with a BA focused in Political Science & Far Eastern Area Studies from Sophia University. He was a Wall Street banker for 37+ years, was in private equity for 20 years, and has been an active angel in Seattle for 7 years. He currently sits on the board of directors and is an advisor for several start-ups.
****************************
VSS-Live Music
Bring a sense of comfort and renewed hope / ひと時の心地よさと新しい希望をもたらすVSS Live Music
Our July VSS-Live Music artist is Takumi Taguchi. Takumi is an award winning violinist, including the 2013 David Tonkonogui Memorial Award and the 2015 Seattle Young Artists Music Festival. As we continue to deal with the pandemic through social isolation, may this song be a bridge that brings us together. Please enjoy!
Check out our English and Japanese event pages for more Information!