September 23rd, 2018
Sunday
Host families, Japanese guests, event sponsors, local session key persons and representatives, and volunteers all gathered together at the picturesque Hyatt Regency Lake Washington in Renton for the Grassroots Summit Closing Ceremony. After their fun-filled home stays and Local Session adventures, the guests and their hosts came into the hotel already looking thick as thieves. A total of approximately 500 guests came to this ceremony making it the biggest Society event of the year.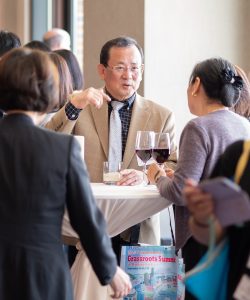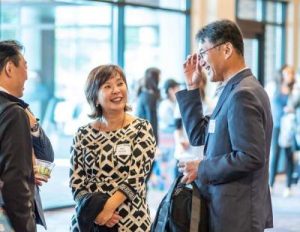 After a lively networking session, the Navy Band announced the start of the main program by playing the national anthems of Japan and the United States to symbolize our two countries coming together.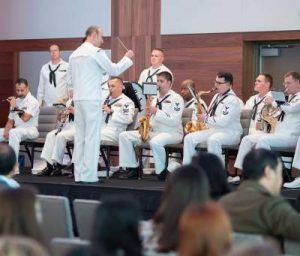 Thank you to all of those who spoke during the Closing Ceremony included Consul General Yoichiro Yamada, Mayor of the City of Bellevue John Chelminiak, Port of Seattle Commission President Courtney Gregoire, and CEO of the Industry, Employment and International Department of the Hyogo Prefectural Government Office Yasutaka Katayama, who brought the always loved Hyogo mascot Habatan with him to the stage. Our amazing emcee and King5 News anchor even managed to snap a selfie with Habatan before he left the stage.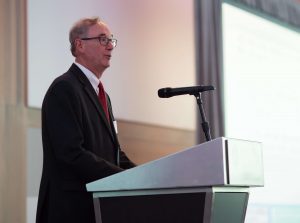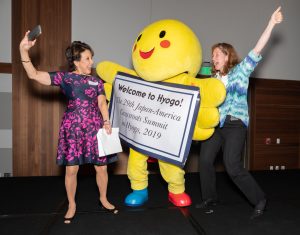 The students of Kawauchi Junior High School and Katsurao Junior High School who had joined the Grassroots Summit were excited to perform the YOSAKOI dance for us, a local version of the famed SORAN BUSHI. These school are located in villages in Fukushima. Both were forced to evacuate their hometowns after the 2011 Fukushima Daiichi Nuclear Distaster. Although Kawauchi Junior High School reopened in 2012, Katsurao Junior High School only reopened this past April 2018.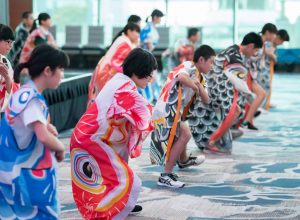 Of course we also had to thank all the Local Session Key persons for their amazing help in preparing local tours and homestays. Thank you again for all your hard work.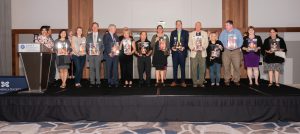 Once the main program came to a close, all the guests were treated to performance by the School of Taiko and the Seismic Sound Drumline in a East versus West style drum battle.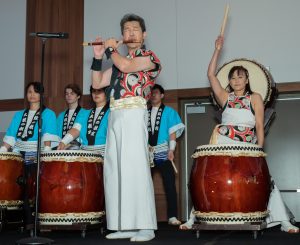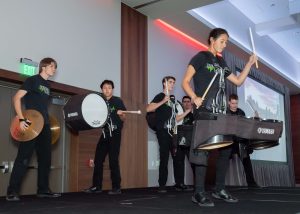 As the ceremony came to a close hosts and guests said goodbye while watching the beautiful sunset over Lake Washington.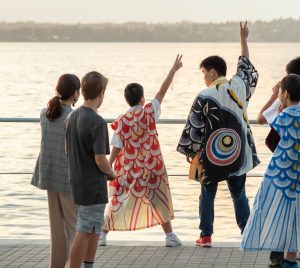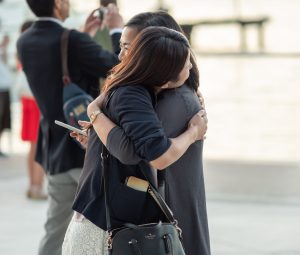 Thank you to everyone who came out to this event and our wonderful sponsors whose support made this marvelous program possible.