This year, we are proud to present another installment in our Japan Update Series on "Immigration and Workforce Diversity: Contrasting Issues for Japan and the United States."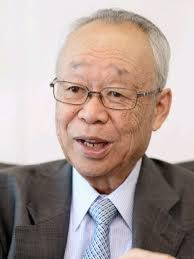 Date: February 20, 2018
When: 6:30-8:00 PM
Where: University of Washington, William H. Gates Hall, Room 138
Sign up or renew your membership by February to attend this event  at no charge and enjoy member pricing at future events for a year!
How will Japan need to change its immigration policy in order maintain its domestic economy? Yoshio Ishizaka, the Chief Executive Director of The Outlook Foundation and former Executive Vice President of Toyota Motors Corporation, will outline the issues and recommendations to the Japanese government.
In the USA, becoming a naturalized citizen has not always been easy and the current administration has made immigration policy a major political policy "discussion." The U.S. discussion and history perspective will be lead by Justice Steven Gonzalez of the Washington State Supreme Court.
The panel discussion and Q&A with these speakers, who have extensive experience in both countries, will highlight and contrast the intricate issues for the U.S. and Japan.  Attorney Chris Helms will facilitate the discussion.