Thank you to the support of our newest Grassroots Summit Silver Sponsors: FUJIFILM SonoSite, Inc!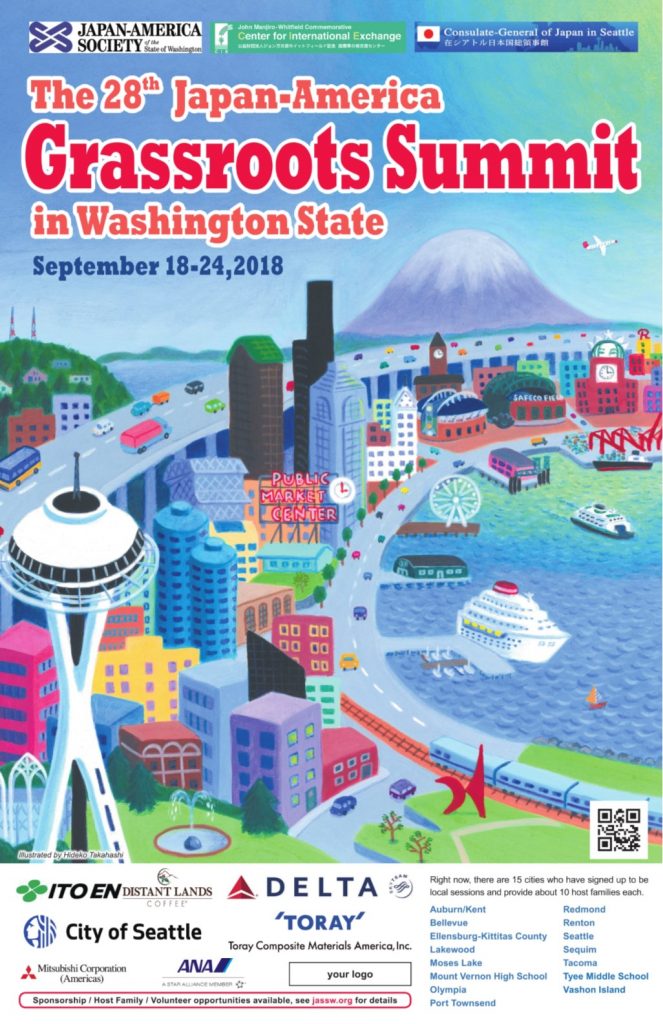 They are joining our current sponsors: ItoEn/Distant Lands Coffee, Delta, City of Seattle, Toray Composite Materials America Inc, Mitsubishi Corporation Americas, ANA, and Costco Wholesale.
The Japan America Grassroots Summit is an annual large-scale exchange of Japanese and American people, held alternatively in Japan and America. The Summit aims to strengthen the peaceful relationship between our two countries by fostering friendship at the grassroots level. With the help of these sponsors, the Japan-America Society of the State of Washington will be able to fund the Summit Opening Ceremony at Tillicum Village on Blake Island and Closing Ceremony at the Hyatt Regency Lake Washington. We will be welcoming nearly 150 Japanese visitors to Washington State for a week of home stays, local tours, and grassroots cultural exchange. Click here for more information on the Grassroots Summit!
Become a sponsor for Grassroots Summit here or contact us at grassroots2018@jassw.org or (206) 374-0180 for more information.
Sponsors: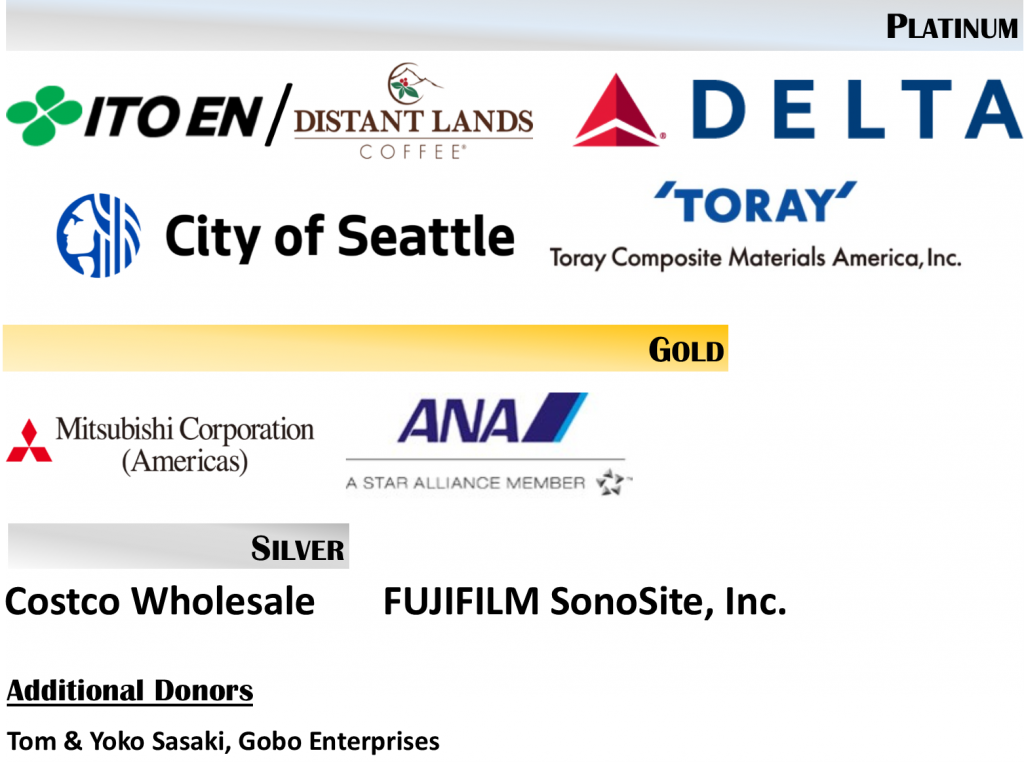 Follow the Grassroots Summit on Facebook!