Thank you to everyone who came to Beyond Reconciliation: Honor Nisei Veterans and Celebrate Japan-U.S. Alliance on Saturday, September 17th! We were honored to join the Consulate General of Japan in Seattle and the Nisei Veterans Committee in welcoming service members from the US Army and Japan Ground Self Defense Forces to the NVC Memorial Hall for tours of the NVC museum and a catered lunch. A huge thank you to the National Association of Japan-America Societies and the Sasakawa Peace Foundation USA for supporting our event! It was truly wonderful to have such distinguished guests such as Admiral Dennis Blair, Major General Thomas James Jr., and Lieutenant General Takashi Motomatsu come all the way to Seattle to address our community. It was a great opportunity to hear from Consul General Masahiro Omura, NVC Commander Rick Takeuchi, and JASSW Chair Tay Yoshitani, too!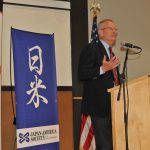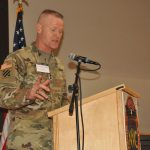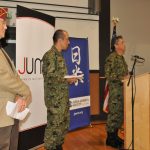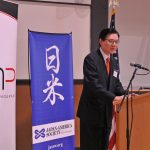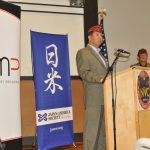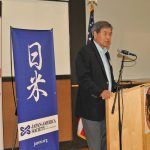 We had an amazing Japanese buffet with fresh sushi from Hiroshi's and classic American comfort food from Terry's Kitchen for lunch. Afterwards, we watched a video presentation of Veteran Sam Mitsui's thought-provoking speech about the sacrifices made by Japanese Americans during WWII and their triumphs over prejudice.
An athletic performance of eisa–taiko by OKK Taiko and a group picture brought the luncheon to a close.
We hope that all the visitors to our event were able to walk out with more knowledge about the role that Japanese Americans have played in the USA's history and the importance of learning from our past.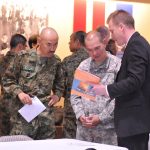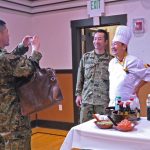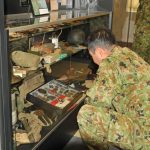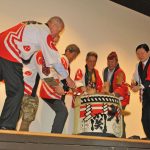 Photo Credit: Tom Kohler
Our special thanks to all the active and veteran service men and women who attended, especially the Nisei Veterans who fought in WWII.
For more pictures from Tom Kohler and JASSW, please see our facebook page!