5 high school students and two teachers from Saijo High School in Ehime Prefecture came to the Seattle area to develop leadership skills and learn about life in the Pacific Northwest. Although they were only here from July 16-24, they formed warm relationships with their host families and visited various local businesses. In their short stay, they were able to:
See the Mariners!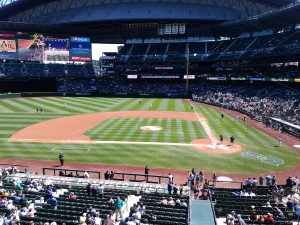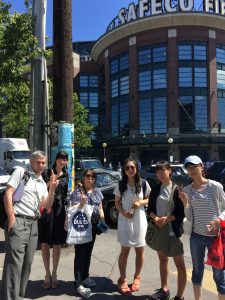 Tour local businesses!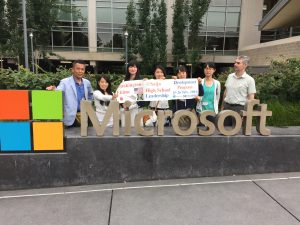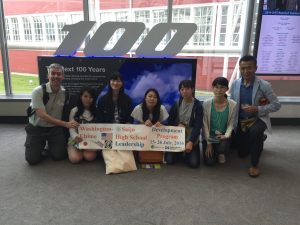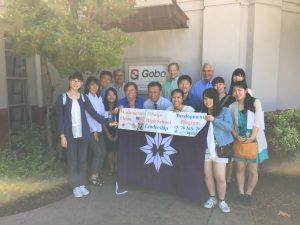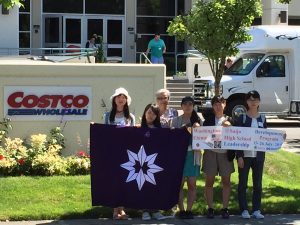 Learn and lead Japan in a Suitcase presentations at Bellevue Children's Academy!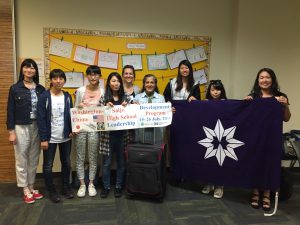 Volunteer at our 56th Annual Golf Tournament!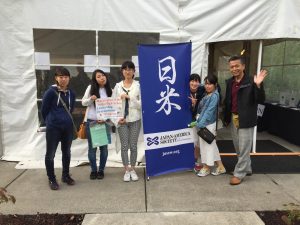 After a whirlwind tour, the students expressed how much they learned from their trip and how thankful they were to their host families. On behalf of the Japan-America Society, we would like to thank BCA, Gobo Enterprises, Costco, ICC, Microsoft, Uwajimaya, NVC, Itoen, and all the families who opened their homes to our guests! And thank you to the Saijo students and teachers for working so hard during your summer vacation! We wish you all the best in your future and hope to see you again!